>> Friday, February 12, 2010
About a year ago, I was looking at my sister's blog and noticed a link to a few blogs I'd never heard of. At that point I really had no idea that home decor and craft blogs existed. The blog that I looked at and got totally hooked on was the Nesting Place.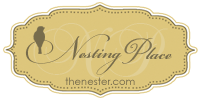 I read it, oh, every day, and today she is re-posting her
10 Minutes to a Room You'll Love
series. This was originally posted last year when I stumbled onto her blog in the first place. I really love this series, so it was fun to read it. If you haven't read it you should! It's about simple changes you can make that will help you love the rooms of your house!
A blog I came across a couple of months ago that I like is called
Knock-Off Wood
.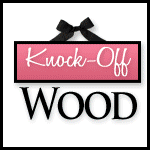 It's this woman who builds furniture...and she teaches you how with very detailed plans. But it's not just any furniture...it's knock-off's of wonderful, ridiculously expensive places like Pottery Barn.
I haven't built anything...yet. But I just realized that I would LOVE to build a bunch of bookshelves for wherever we move to this summer! Who knows if THAT'll ever happen...but a girl can dream!